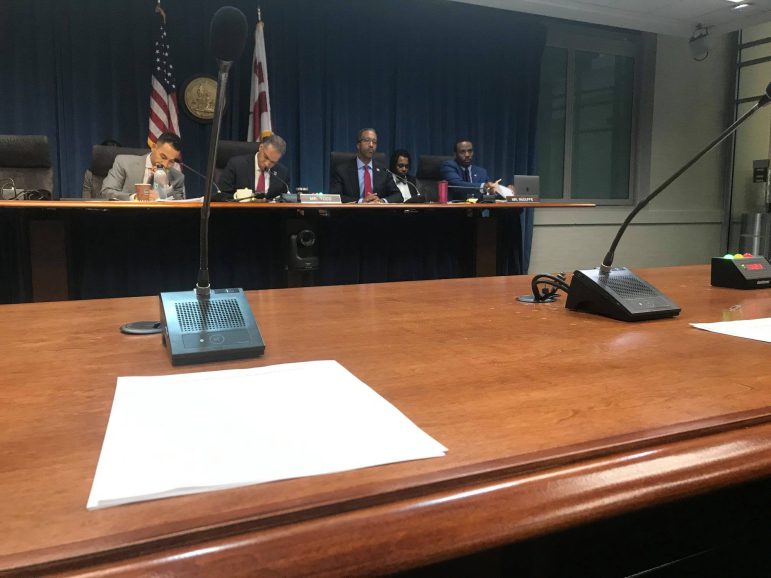 You vote. You come to protests and rallies. Maybe you've hosted house meetings, or regularly attend your local ANC meetings.
One more way you can show up for the causes you believe in? Consider testifying before the DC Council.
I have lived in DC for nearly 15 years but until last month I had no idea that individual residents could testify before the Council. In fact, and I am slightly embarrassed to admit this, I had never set foot in my Councilmembers' offices in the Wilson Building.
But when JUFJ sent out a call to "pack the hearing" on the Racial Equity Achieves Results (REAR) Act in early April, I decided to get off the bench and into the arena. Here are five things I learned from my first time testifying:
Anyone can testify before the DC Council! I testified as an individual resident, not affiliated with any institution. The voices of people who live in the city as just as important as experts, and the Councilmembers were perfectly happy to hear what everyone had to say that day.

Being part of a group made it much easier.

I would not have known about this chance to weigh in were it not for the organizers at JUFJ, Empower DC, and ONE DC. An evening training with ONE DC, Empower DC, and others helped me understand the nuances of the bill, and JUFJ made sure I registered to testify, provided feedback on my testimony, and was there to lend support the day of. I would never have done it without their help.

Some brilliant people testify at Council hearings.

Scholars on racial inequality, the CEO of a local foundation, and leadership from some of DC's most notable nonprofit and community organizations were all among the witnesses who testified that day. Hearing their perspectives was an education.

Your Councilmembers' staff are super friendly.

Thanks for letting me sit on the couch to revise my testimony, and then printing out new copies for me, Councilmember Todd's office!

You don't have to be perfect, you just have to show up.

Compared to some of the other expert and long-time activist witnesses that day, my testimony was probably just so-so. But compared to my previous testimony before the city council — 

none — 

it was 1,000% outstanding! Demanding perfection from the outset is part of how systems of oppression work. I have room to grow, but I did not let that stop me from getting started.
Testifying before the Council is an enlightening and empowering way to contribute to making DC more equitable and inclusive. Keep your eye out for future calls from JUFJ to testify at Council hearings – and when you see one, show up!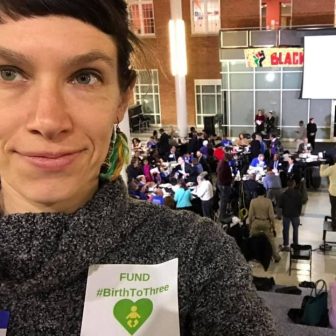 Alex Dodds is a JUFJ member and a community leader in DC. Want to be like Alex and testify as part of one of our coalition campaigns? Click below for more information.