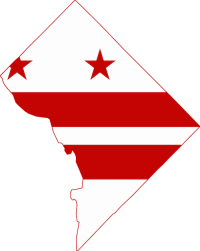 Sincerely,
ACLU of the District of Columbia
Amara Legal Center
Bread for the City
Bright Beginnings
Center for Community Resilience
Committee of Interns and Residents (CIR/SEIU)
Community of Hope
DC Action for Children
DC Association for the Education of Young Children
DC Center for the LGBTQ Community
DC Chapter of the American Academy of Pediatrics
DC for Democracy
DC Environmental Network
DC Fiscal Policy Institute
DC Hunger Solutions
DC KinCare Alliance
DC Statehood Green Party
Empower DC
Equal Rights Center
Fair Budget Coalition
Faith Strategies
Family Values at Work
GLAA
High Alert Emergency Preparedness (HAER Prep)
HIPS
Jews United for Justice
Kalmanovitz Initiative for Labor and the Working Poor
Legal Aid Society of the District of Columbia
Many Languages One Voice
Miriam's Kitchen
Nonprofit Professional Employees Union, IFPTE Local 70
Plymouth Congregational United Church of Christ
Positive Force DC
Redstone Center for Prevention and Wellness
Restaurant Opportunities Center DC (ROC DC)
SMYAL (Supporting and Mentoring Youth Advocates and Leaders)
TENAC (DC Tenants Advocacy Coalition).
Washington Area Women's Foundation
Washington Legal Clinic for the Homeless
We Are Family Senior Outreach Network
Who Speaks for Me?
Want your organization to sign onto this letter? Click the button to email JUFJ's communications manager Sam Baltimore. Make sure to tell him the name of your organization.