JxJ Social Justice Film Festival: Always In Season
January 19, 2020 | 2:00 pm

-

4:00 pm

$13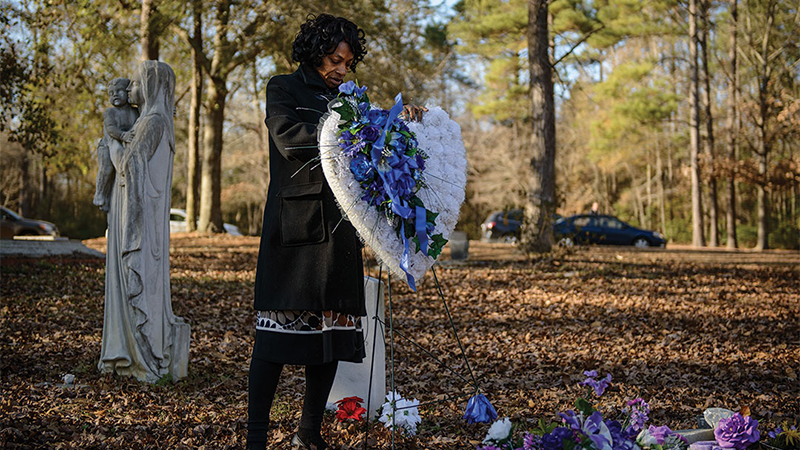 The Cinematters: Social Justice Film Festival is a dual city (New York and DC) presentation of impactful films aiming to engage the community in conversation and action that leads to a more inclusive, thoughtful, and open-minded society.
Presented with the Marlene Mayerson JCC Manhattan, the festival will explore themes of racial inequality and civil injustice.
Co-presented with the Morris Cafritz Center for Social Responsibility
"Always In Season"
Claudia Lacy wants answers. When her 17-year-old son, Lennon, was found hanging from a swing set in Bladenboro, North Carolina, the authorities quickly ruled his death a suicide. In light of suspicious details surrounding his death, and certain that her son would not take his own life, Claudia is convinced Lennon was lynched.
Jacqueline Olive's unwavering debut film puts Lacy's pursuit for justice into a wider historical context, inspiring a powerful discussion about lynching across racial lines.
Appalling accounts of lynchings carried out at the beginning of the twentieth century provide a necessary historical framework, while an annual lynching reenactment in Monroe, Georgia, offers insight into the enduring legacy of racial violence in America. Olive's layered exploration follows one African American family's personal experience with a justice system that has failed so many, while also hinting at the promising first steps of a nation trying to reconcile.
Screening followed by a conversation with filmmaker Jacqueline Olive.