Baltimore County Fair Election Fund Virtual Forum
December 2, 2021 | 7:00 pm

-

8:00 pm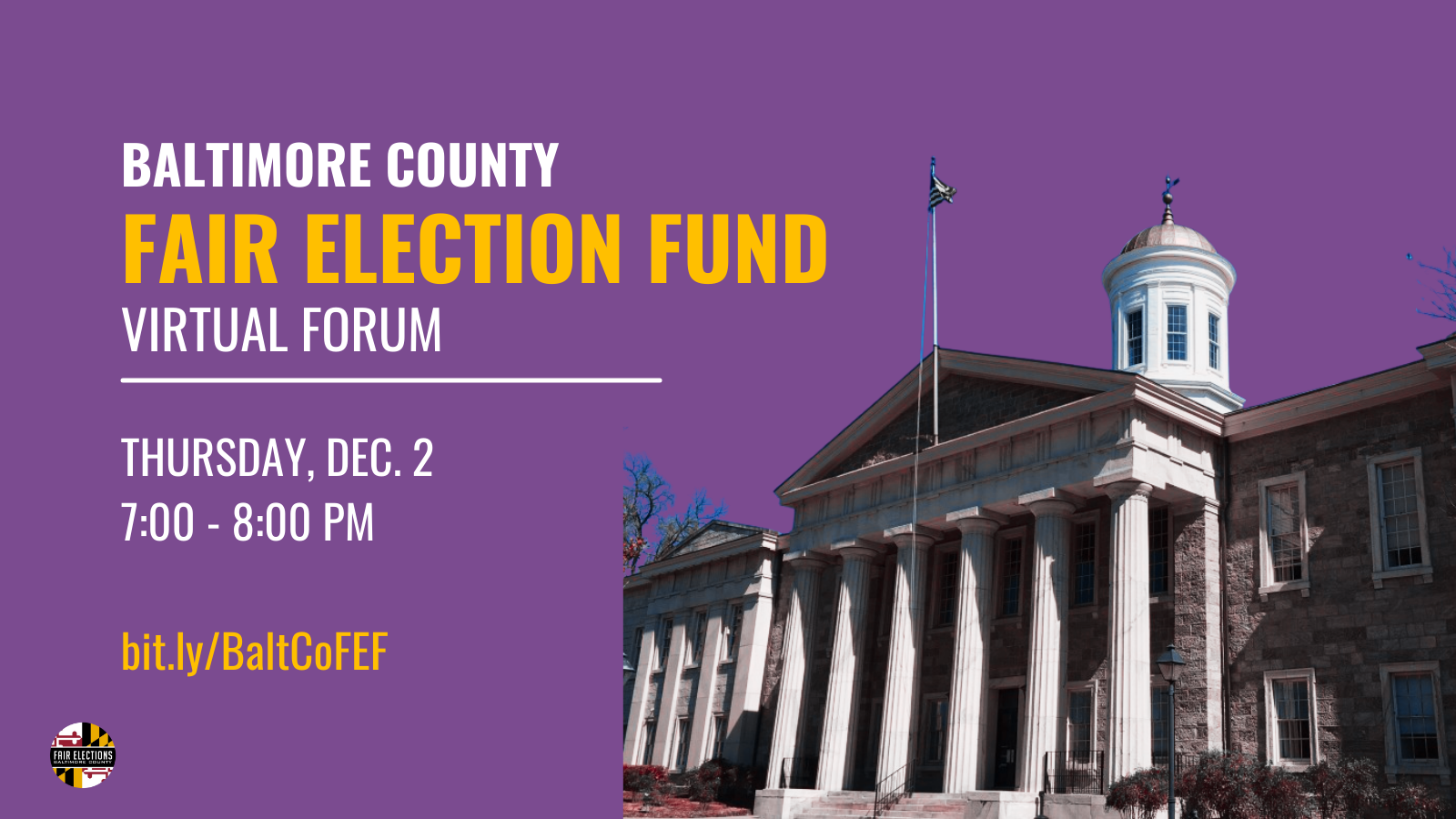 In the Fall of 2020, with your support, we achieved a huge victory in the fight for fair elections. Baltimore County residents voted overwhelmingly to support Question A, a County Charter Amendment to establish a Fair Election Fund and Commission.
But our work isn't over — the Baltimore County Council must now finalize the details of the program which will provide limited matching funds for qualifying candidates who pledge not to accept large donations or special interest money.
Join us to learn more about the Baltimore County Fair Election Fund (CB 102-21) and how you to get involved over the coming weeks.
View the bill: https://bit.ly/CB102-21
Fair Election Fund Work Group recommendations: https://bit.ly/3Dr0Qxb
If you have specific questions about the event or Fund, email rshah@marylandpirg.org or mdrayton@commocause.org