DC Council Call-In Day
April 25, 2019 | 7:00 am

-

5:00 pm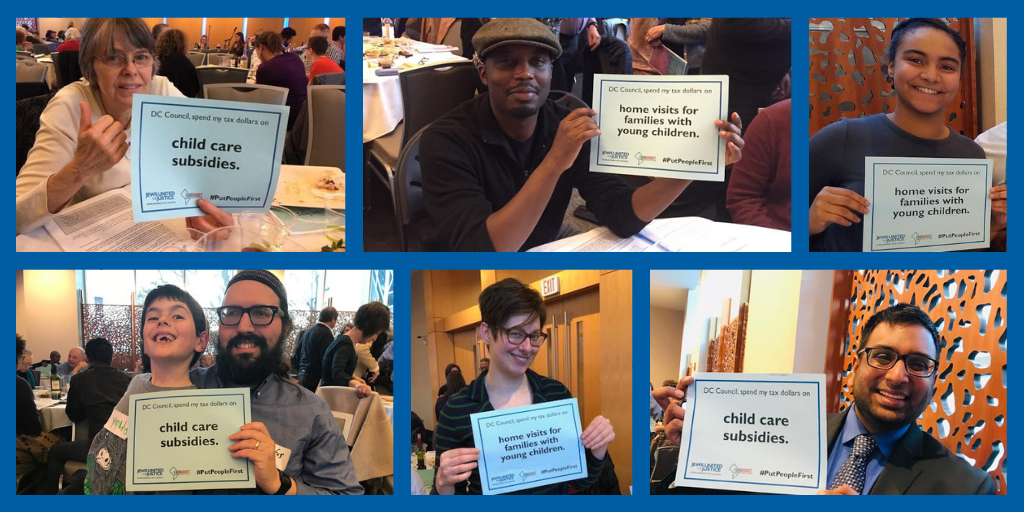 Help us flood the phones in Chairman Mendelson's office to call for full funding for the Birth-to-Three for All Act. This year, funding for the bill will raise salaries for teachers who work with infants and toddlers.
Sign up for a time slot between 7:00 AM and 5:00 PM. If the time slots are all taken, please call whenever you are free.
At your designated time, dial (202) 724-8032 to connect with Chairman Mendelson's office.
We've written a sample message, but feel free to share your own reasons for supporting funding for Birth to Three for All DC:
"Hello, I would like to leave a message for Chairman Mendelson. My name is _________, I live in Ward _______, and I'm calling to urge the Chair to allocate the additional $25 million necessary to fully fund the Birth to Three for All Act. I hope the Chair will support this opportunity to close the gap left by Mayor Bowser's budget so that the District can provide high-quality early childhood education, health supports for parents and kids, and strong careers for educators."