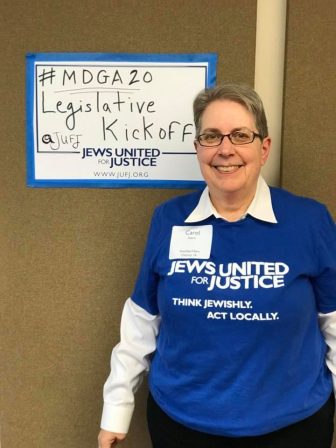 JUFJ members, staff, and partners gathered in Laurel as the new year began to choose our 2020 campaigns for justice in Maryland. After a great deal of learning, discussion, and voting, here is what our community chose:
Priority Issues
Sign-On Issues
In addition to our four priority issues for the 2020 Maryland General Assembly, JUFJ will sign onto additional issues that reflect our values and are important to our allies at a lower intensity. Additional issues will be added to the list after being evaluated by our statewide strategy teams.
Defend sick leave
No mandatory minimum sentences
Reform solitary confinement
Fair taxes for all
Renters' rights
Get Involved
There are lots of ways to get involved in JUFJ's work and advocacy in the lead up to and during the state session, from meeting with your legislator, trainings, and even coming to Annapolis with us. Visit jufj.org/md to see upcoming events and online actions you can take.